From her small balcony, the witch watched the world go by.
She was so disappointed as she could not find any strangers crossing her house for the past 2 weeks.
She was craving to play her villainous action as she did in the previous times.
Once, a strange handsome young boy, who missed his way, was coming towards the witch's house when she was waiting for the one in her balcony. She was so happy and went down as a pretty girl.
The boy flattered with her beauty. The girl held his hands so smoothly. The boy, as a robot, followed her.
She took him to the room upstairs where she had an old dollhouse. The real old witch came out of the pretty girl, The boy feared and wanted to run. yet, he had no options.
She changed the boy as an entryway to her dollhouse and fixed to it as she did for other parts in her dollhouse.
Word Count: 149
Linking the post to:-
Monday finish the story
Magpie tales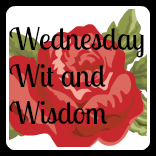 Thanks for your interest in my blog. Please key down for your valuable comments.. :-)